Pedicab Services include Short Trips, Extended Tours, and Special Events
Tours include Free Pick-up from Any Downtown Location – Small Kids Ride for Free
We Accommodate Special Needs – Strollers and Folding-Wheelchairs, etc.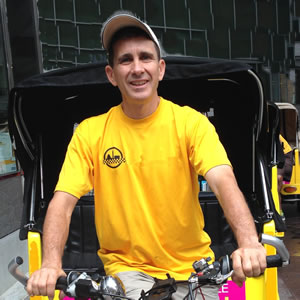 Enjoy the Best Way to See Washington
Set Your Own Schedule at Your Own Pace
Family Friendly & Handicap Accessible
Best Value of all Organized Tours


Pick-Up and Drop-Off at Any Downtown Location
Personalized Tour with Knowledgeable & Friendly Guide

Family Friendly
Safe, convenient and affordable transportation to the best destinations.  Stress-free sightseeing – set your own schedule.
Small Kids Ride Free !
Special Events
Pedicabs have long been fashionable transportation for weddings and other special events.  Add a sense of fun to any occasion.  Large groups can be accommodated.
Beat the Crowds
Better Than a Crowded Bus
Better Than a Gimmicky Segway
Personalized Tours Cater to Your Needs
Visit Monuments, Memorials and Museums.
There isn't a fixed price for the tours, rates are per hour, set your own schedule.  Go quickly or take your time, it is up to you.
We're Ready When You Are
Tours Include FREE Pick-up from any downtown location.
Special Needs
Pedicabs are perfect for the elderly and people with mobility issues.  Easy curbside entry without steps, and we can get in close to venues that buses can't.
We easily accommodate strollers and folding wheelchairs.
Hablo Español.  Bienvenidos a Washington!
 我会说中文
欢迎中国旅客